Recently we have expanded in to Photography and while we had a good set of Godox Flashes we wanted to get something with a bit more umpf for outdoor use. Since our main business is videography most of the gear budget is allocated to that division of Vivid Colour Films. The target was to get the best bang for buck for an outdoor strobe, we had set our eyes on three Godox Models  the AD200 Pro, The Ad400 Pro and the Ad300 pro.
Our requirements where pretty specific, a portable light that was strong enough for daylight shooting that was light and easy to carry. It didnt take long to decide on the AD300 Pro. It had all the features we needed including HSS and a really good amount of flashes per battery. The added bicolour modeling light meant we could use it in videos, although its not a strong light so more a fill or effects light during shoots. Since we bought our set of AD300 Pro's we have shot a few promos and using it was easy and without any fails or issues. Here is the full review of the Godox AD300 Pro High Speed Portable Strobe.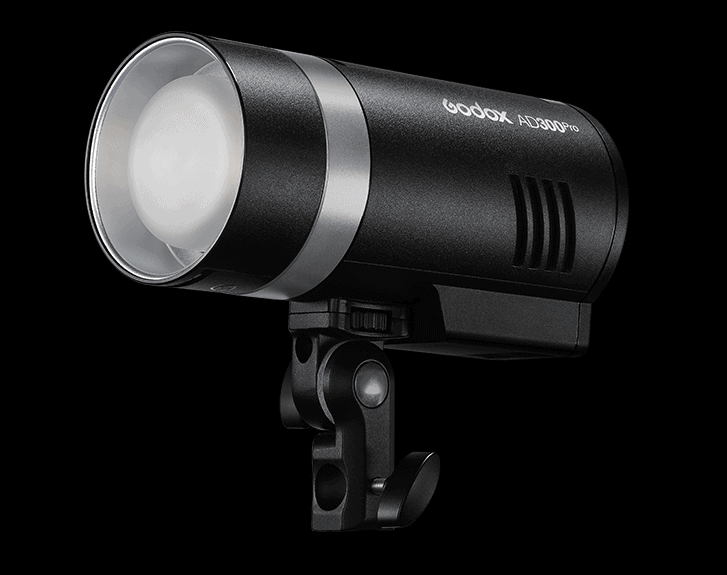 Price
We ordered the AD300 Pro via Amazon. The price at the time of purchase was 520 USD excluding shipping. Included in the box was a free cleaning brush as some vendors on amazon always include small gifts to win the sale over competitors. Turns out it was a makeup brush 😀
Amazon
520 Euro / 499 USD
We researched three online sellers and concluded that Amazon was the best option for us, although the prices where pretty similar Amazon delivered within 3 days (express shipping)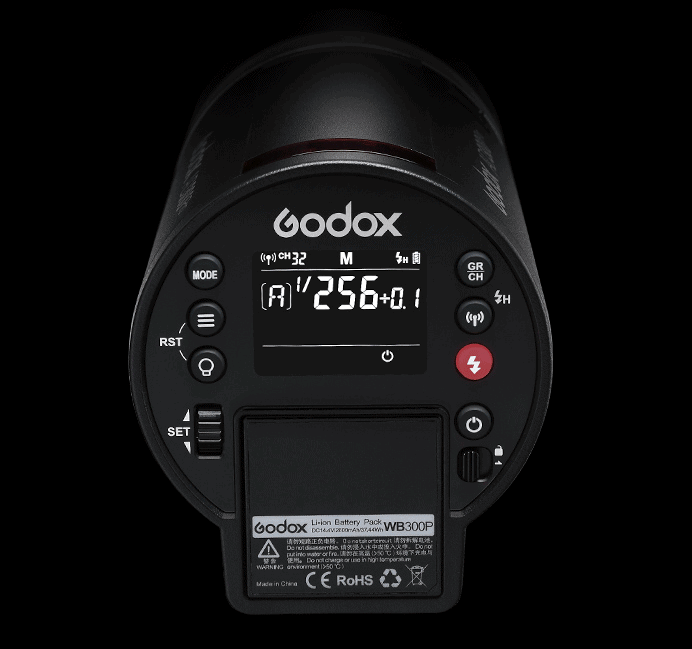 AD300 Pro Specs
Here are the detailed spec's as provided by Godox in the user manual.
Compatible Cameras
Canon Eos
Nikon
Sony
FUJIFILM
Olympus
Flash Modes
TTL / M / Multi
Flash Duration t0.1(approx)
1/220s ¬ 1/10200s
Power Output
9 Steps: 1/256 to 1/1
Sync Mode
HSS 1/8000s
First-curtain Sync
Second-curtain Sync
Power Supply
Lithium Battery 14.4V / 2600mAh
Flash Times at Full Battery
320
Recycling Time
0.01 to 1.5s
Charging Time (supplied battery)
2.5 Hrs to full charge
Net Weight
1.25k (inc, battery)
On Paper you can already see that this flash offers outstanding performance for the price. The features as well as the output power and battery capacity outperform any flash in the same price range.
Whats in the Box?
Let's have a look at whats included with the AD300Pro
Ad300Pro
The actual unit thankfully
Battery
1 x Lithium 14.4 V 2600mAh
Stand Mount
1 x 1/4 inch mount
Charger
1 x Charger with LED indicator
Carry Case
1 x semi-hard case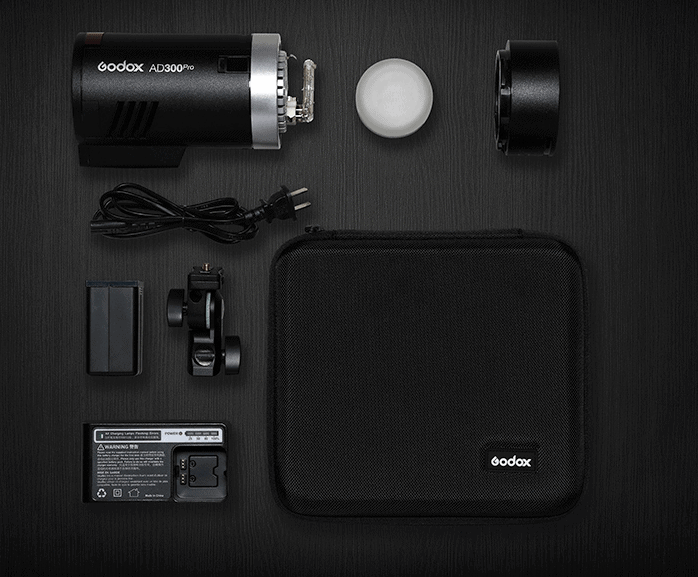 The AD300 Pro comes with pretty much everything you need to go out and shoot, the only thing you will need is diffusion and a stand and you are good to go.